Lasko 2551 is a nice looking fan with silver paneling suitable for small areas. Do not expect to place the Lasko 2551 in a big living room and feel the effect. While it is well designed and fits well in whichever room you need an ionizer, it is only efficient for small areas like an office. it is an affordable and effective electric device, which can be used in drying your basement and cooling a small room in your house.
The tower fan rotates at 90 degrees, which enough to serve a small room. Many people ask about ionizer on fan and what does it do. The oscillations of most wind curve are associated with allergens and propagation of diseases. The Lasko 2551 comes with an ionizer that helps reduce allergens in the air. The wind curve also comes with a timer and three-speed setting that enhances its flexibility. You can easily adjust the speed with a knob on one of the sides of this fan to match different environments. The times is a unique component on this wind curve that cuts on your power bill. The first thing that comes to peoples' minds on the thought of a tower fan is bills. With an easy to use and effective timer, you don't have to worry about forgetting it plugged in for a whole day or night.
Flexibility of the timer is incredible. If you have difficulty with variation in temperatures in the middle of the night, Lasko 2551 saves you the trouble of waking up to turn off or on a fan. The timer ranges from 30 minutes to 7.5 hours. You don't want to interrupt your sleep because you need to stretch out a hand. Lasko cooling fan is meant for your comfort.
Design
There are only two styles of Lasko 2551, a silver and a wooden front design. The fan has a nicely curved exterior that cannot go unnoticed. The bladeless fans make it less noisy and extremely easy to clean. This is a distinguishing factor of this tower fan from other products of its class. Also, the size is impressive the Lasko 2551 wind curve stands at 42 inches, it is the tallest tower fan in the industry.
A major downside on the fan's design is its power cord. It measures 4ft long, which limits use from the power source. While its structure and design allows you to fix it anywhere in a room, the cord restricts its flexibility; it has to near a power source.
If you are still concerned about ionizer on fan and what does it do, your answer lies here. Although Lasko 2551 has a standard lights fitted on its base, the lights are not bright enough and this is where the ionizer comes in. If you are using the fan during the night, ionizer light brightens your room enough for visibility but also mild to maintain your sleep.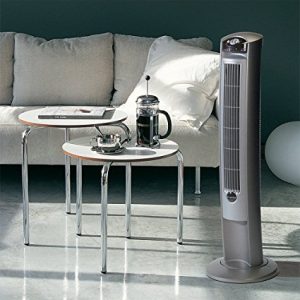 Airflow
The amount of air is dependent on individual preferences because the manufacturer provides control options. On the front of Lasko 2551, there are adjustable louvers that turn up and down to control direction of airflow. The oscillation moves from side to side, which limits options for airflow. Lasko cooling fan generally disappoints people who expect much air to move in the room. The contentedness of airflow differs from one person to another depending on air preferences. However, if you want a powerful fan with significant airflow, then consider other models from Lasko.
It is important to note that Lasko 2551 wind curve is a tower fan and not an air conditioner. The two are often confused when it comes to functions; therefore, do not expect it to control air temperature. The tower fan wattage cannot support a thermostat hence impossible to control air temperatures.
Speeds
The tower fan is integrated with three-speeds, which make it a standard fan. The wind flow is similar to most of the other fans in the industry when it comes to oscillations. While most complain about its power complications, the tower fan wattage can support a couple of hours without straining. The set speed maintains the oscillation levels until you get enough of it.
Oscillation
As mentioned, Lasko 2551 is suitable for small rooms and offices. The tower fan rotates in at least 70 degrees to spread and clear air around the room. If you place it in a small room, you won't be disappointed with its oscillation techniques. Typically, Lasko 2551 operates at an optimum of 90 degrees with respect to oscillations.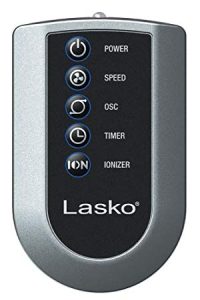 Remote control
If you haven't found anything unique or positive about Lasko 2551, this is for you.
The remote control ensures you do not have to get out of bed or pause a movie to go switch on/off your fan. As the tallest tower fan, the remote control running on AAA batteries helps you to manage the power, timer, speed, oscillation, and ionizer. The remote has to be pointed to the tower fan base; the sensor works with infrared, which must be in synchrony with the light on the fan base to work.
There are complaints on effectiveness of the infrared with some people citing distance as the main issue. You have to move sloe for it to work.
 Pros 
Easy to use
Standard airflow
Air ionizer
Less noise
 Cons 
The ionizer is too bright at night
Remote operation is limited
Conclusion
With every product, people will form different opinions on basis of individual preferences. Lasko 2551 has its fair share of challenges but it performs as per its standards. The cons are only minor annoyances that you can deal with. Don't forget to check on Amazon as they may have put a discount on it, click here to go to this fan's page on Amazon.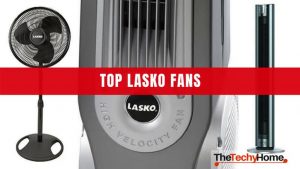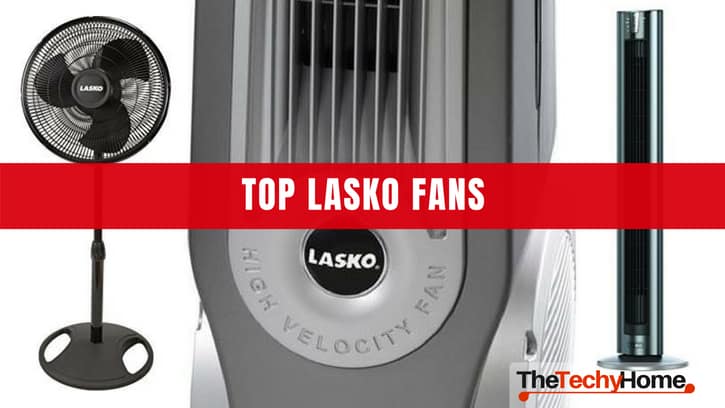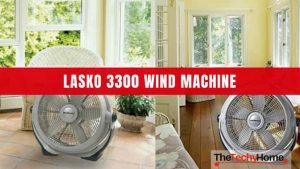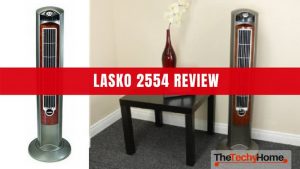 Summary
Reviewer
Review Date
Reviewed Item
Lasko 2551 Wind Curve Platinum Tower Fan
Author Rating