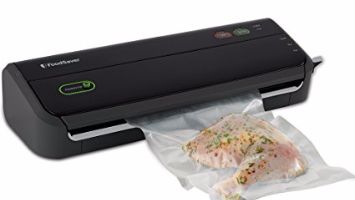 If you feel this way, the FoodSaver FM2000 may be just what you need.
This vacuum sealing system is a must-have for any kitchen. Weighing only 5.3 pounds and measuring 17.6 x 5.9 x 10.6 inches, it can fit anywhere in your kitchen.
It can even be easily moved and taken around if need be. This makes it perfect for saving all leftovers. Not to mention, its sleek design will look fantastic in your kitchen, no matter what.
The FoodSaver FM2000 comes with 3 quart sized and 2 gallon sized bags that are reusable, so it saves you money! It also comes with an 11" x 10" roll and accessory hose that makes it compatible with FoodSaver boxes.
One of the most impressive features of the FoodSaver FM2000 is its manual operation. This means you get to choose your own settings for sealing your food. You get to raise or lower the pressure and temperature when sealing your food into storage bags.
This means you get the best fit for you food! You can always make sure your food stays fresh, especially with the extra wide sealing strip that adapts your FoodSaver FM2000 to work on all sized foods. The drip tray included also makes the sealing process easy and clean.
Pros and Cons of the FoodSaver FM2000
Pros
It comes with its own storage bags which saves you money.
It has a portable and sleek design.
The drip tray catches anything spilling out of the bags.
This vacuum sealing system is fast and easy to use.
The included five year warranty means you get to enjoy your vacuum sealing system for longer.
It has operated manually so you get to choose the settings that are best for your food.
The included accessory hose makes it compatible with FoodSaver boxes.
Cons
It does not have a moist or dry food setting. Also, it does not have varying speed settings.
If you don't know how to properly adjust the settings, it can cause you to improperly store your food.
It does not work with vacuum zipper bags.
It does not have its own cutter.
The FoodSaver FM2000 can very well save your food from being wasted. With its adjustable settings, you can ensure that the best settings are used on anything you wish to seal and store, making it stay fresh for a long period of time.
Other features of this vacuum sealing system make purchasing it a no brainer including its design, portability, and five year warranty. Stop throwing away food and get yourself a vacuum sealing system.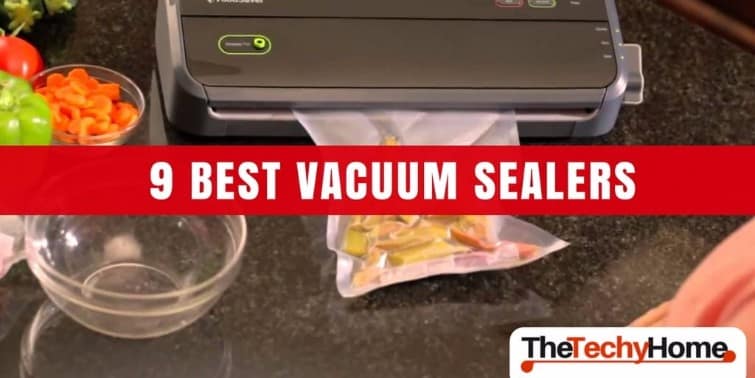 Summary
Reviewer
Review Date
Reviewed Item
FoodSaver FM2000 Vacuum Sealing System
Author Rating




Wasting food is the worst. There's nothing that sucks more than having to throw away fresh food or food that went bad too soon because of improper storage.