chamber vacuum sealers
available in the market, choosing the right one can be a daunting task. Vacuum sealers are growing in popularity and many people find it useful to preserve food items.
One of the best benefits of using vacuum sealers is that they increase the life of food items up to 5 times. If you are looking for one of the best vacuum sealers currently available in the market, you should consider VacMaster VP 215.
The VP range of VacMaster is a chamber type of vacuum sealer which means that you can use it to seal foods of all types. The chamber only provides suction for the air and not the liquid, which makes it easier to seal liquid foods. VacMaster VP215 enables the users to place the bag in the chamber.
Inside the chamber, a vacuum is created which sucks out all the air from inside and outside the bag. This is the reason why the liquids do not get sucked out. VacMaster VP215 is a large heavy vacuum sealer that is specially designed for frequent use.
Features
VP215 offered by VacMaster comes with the following features:
Ability to Seal Liquids along with Solid Foods – This is without a doubt a real asset to all those who like the ability to seal any type of food including soups and other liquid rich food items.
Powerful Rotatory Oil Vacuum Pump –This pump is one of the most important features of this vacuum sealer. It enables the vacuum sealer to work for extended periods without needing to cool down. Using this vacuum sealer you can seal large batches in one go.
Stainless Steel Body –The body of this vacuum sealer is made with stainless steel. It will neither get rusty nor get any sort of scratches. The stainless steel body also makes it easier to clean.
Noise Free Operation –As compared to conventional vacuum sealers, VacMaster VP215 has a much quieter operation. The rotary oil vacuum pump reduces the noise and you will not even know if the sealer is working.
Clear Lid –The top lid of the vacuum sealer is clear that allows you to check the progress of your sealing and stop if the bag needs adjusting.
Quick Cycle Times –One of the best features of this vacuum sealer is that it has quick cycle times. It just takes around 20-40 seconds with no cool down period in between each cycle.
Durable – The heavy duty body of the vacuum sealer also increases the life of the machine. It weighs around 85 lbs. The weight of this vacuum sealer also makes it difficult to move frequently. This is why you should place it at a place where you want to keep it permanently or for a long period of time.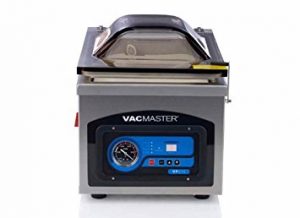 Besides these features, this vacuum sealer is very easy to use. The control panel allows you to operate this sealer without any hassle. It gives value to your money and offers maximum utility to the customers.
This vacuum sealer also comes with a bone guard which you can use while preserving foods with sharp bones in it. This is an ideal vacuum sealer that can completely fulfill the requirement of your business.
You don't have to look any further because this vacuum sealer can be your best partner in preserving the food for a long time. As compared to other vacuum sealers, VacMaster VP215 comes at a very affordable price so it will not put a hole in your pocket as well.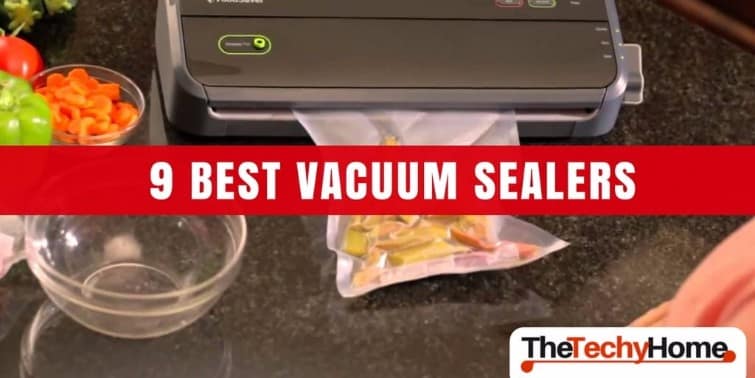 Summary
Reviewer
Review Date
Reviewed Item
VacMaster VP215 Chamber Vacuum Sealer
Author Rating




Considering the large variety of