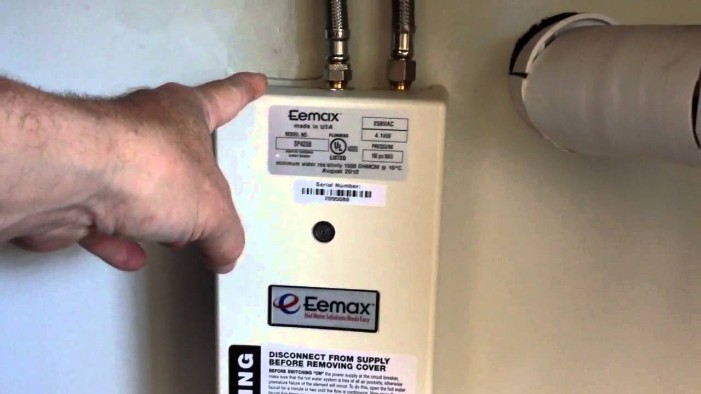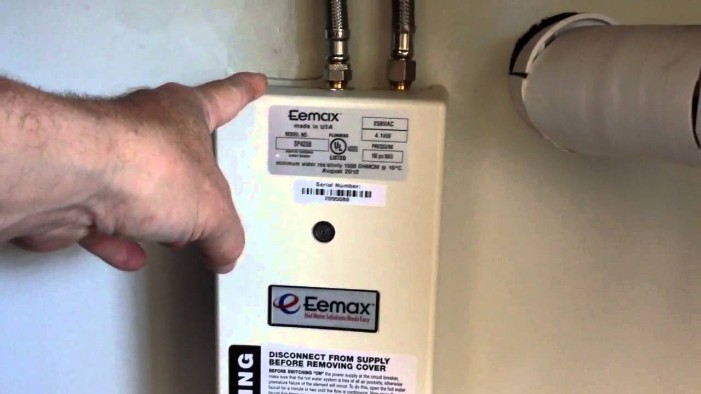 I think you'll agree with me when I say:
You don't know much about Eemax tankless water heaters.
While tankless heater brands like Bosch, Takagi, and Rheem are famous, not many still know about Eemax. Why is it so? The reason solely lies in timing: for Eemax heaters entered the market way late than their counterparts.
However, despite the obvious disadvantage, these heaters are making all the right noises of late.
What are those noises, I hear you ask?
Well, Eemax heaters like the Eemax SP3512 Tankless Water Heater, thanks to direct heating technology, result in better efficiency ratios. Due to direct heating elements, energy is directed quickly towards the water, meaning a quick and efficient usage of heat.
Eemax heaters are also known for their durability since most of them last more than 20years with minimum maintenance. Hence, if you want a tankless water heater with all the goods – but at a relatively less price, an Eemax tankless water heater might just suit you.
Eemax SP3512: Most Important Features
Until now, we were more concerned with convincing you that yes, Eemax heaters are worth your money. From here on, we'll zoom in and identify the features of the SP3512 which are beneficial for the majority.
Take a look.
Single Point
As a mere glance over its price tag might tell, the Eemax SP3512 tankless water heater isn't the biggest in the market. Since it weighs just under 3lbs, this heater is one of the lightest tankless water heaters.
Due to its small size, this heater won't provide enough hot water to your whole household. In fact, it won't even provide hot water to one shower. Rather, as suggested by the term "single point" in its name, this heater has been designed for hand washing.
What this heater lacks in GPM, however, it makes up for in efficiency terms. How? Check out its second most important feature.
Hugely Energy Efficient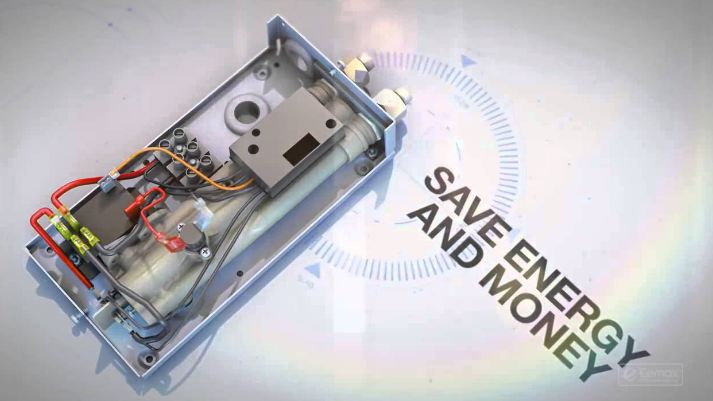 You might already know – or you might have read on the Internet that tankless water heaters are more energy efficient than their storage counterparts. Their energy efficiency is due to the fact that they don't store water before heating it. Rather, just like instantaneous water heaters, they process cold water and heat it in the process.
That said, not all tankless heaters are created equal – meaning some of them consume more energy than others. Tell me: how would you check out whether a tankless unit consumes more energy or less?
Yes, by checking its energy efficiency ratings.
Awarded by US Department of Energy, these energy ratings imply how much of the energy entering the heater is used to heat up hot water. The greater the energy efficiency, therefore, the less will be the energy losses and more savings the heater will give.
So, what is the energy efficiency rating of the SP3512, I hear you ask?
99%. Seriously, this heater loses only 1% of the energy that you pump into it, utilizing all the remaining for water heating purposes. Consequently, if you really want a heater to lower down your energy bills, the Eemax SP3512 tankless water heater deserves your attention.
No Standby Heat Losses
I'm sure this isn't the first time you have read about a heater which claims no standby heat losses. However, this is the first time you'll get the reasons forcing you to confront the reality that yes, this heater DOES have no standby heat losses.
Firstly, the major reason why you need to believe this heater has no standby heat losses is its energy efficiency. For, a heater could only boast 99% energy efficiency when it has no standby losses.
Second, unlike other, cheap tankless units, the Eemax SP3512 Tankless Water Heater doesn't go on heating water round the clock, whether you are using it or not. Instead, it has a flow switch, one which only activates the heater when you demand hot water.
Consequently, if you don't want hot water for two days, the flow switch will remain deactivated for the same period. As a result, the heater would consume NO energy in the meantime.
Low Installation Cost and Easy to Install
Since this heater has dimensions of 0.75" x 5.25" x 2.875'', it won't need a whole cabinet to be installed. Add its space saving dimensions to its meager 3lb weight, and you can install the Eemax SP3512 Tankless Water Heater directly underneath your sink.
As for the low installation costs – since this heater works at low pressure, it doesn't require any P or T relief valves, normally a must-have no matter which tankless unit you install. A 3/8'' compression fitting is included in the package, meaning you won't have to shop separate items to get this unit up and running.
User Critic
In case you don't know it already, this heater won't bring a considerable amount of water to your showers and faucets. Hence, if your usage is anything more than a single sink, the Eemax SP3512 Tankless Water Heater might not suit you.
  Pros  
Is 99% Energy Efficient
Compact, can be installed under the sink
Flow switch removes the standby heat losses
Easy to Install and has a negligible installation cost
 Cons  
Won't provide hot water for more than one sinks
Conclusion
Talking about tankless water heaters, the majority falls into two categories. Either you can have a heater which provides enough hot water for multipoint usage, or there are others which are only sufficient for single point applications. The Eemax SP3512, of course, falls into the latter category.
Still, the fact that it is small and pumps fewer GPMs of water doesn't mean it doesn't have high-end features. In fact, as suggested by its hugely impressive energy efficiency and the flow switch, this heater will give you the same energy savings for which tankless units are famous.
Hence, if your hot water usage is no more than a single sink, the Eemax SP3512 tankless water heater has all the features to meet your requirements. Don't miss the Discount Amazon have put on it, Click Here to go to this offer.
Summary
Reviewer
Review Date
Reviewed Item
Eemax SP3512 Tankless Water Heater
Author Rating